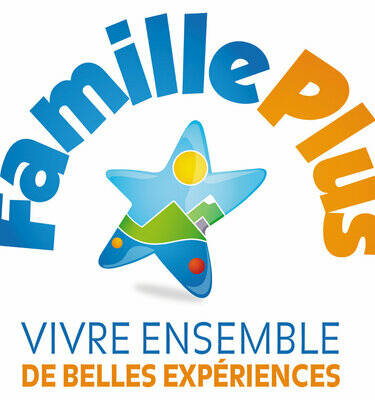 Family Plus is a national label, created as a result of a collaboration between three French governmental tourist associations:
The National Association of Elected Representatives of Tourist Areas;
The National Association of Mayors of Ski Resorts – Ski France;
The French Federation of Summer and Snow Mountain Resorts.
With the support of the French central government tourist services, the aim of the label is to draw attention to those communities that have signed up to the label and adopted an overall approach designed to welcome family visitors via a mark that demonstrates the quality and professionalism of the hospitality offered to families, both children and adults.
The Family Plus label has been awarded to 124 resorts, including:
48 coastal resorts;
44 mountain destinations;
25 destinations for nature tourism;
7 city destinations.
The Family Plus label is awarded for a three-year period to those communities that implement a policy that truly welcomes families and children.
Family holidays are such a special time for both parents and children at like: a period of discovery and sharing, where family members learn how to live together or separately.
The Family Plus label – and the communities that have earned it – undertake to families and children to do provide everything that is needed to give them a warm welcome and a successful holiday!
There are six commitments given in relation to the way that children and adults are welcomed to their destination:
A personalised welcome for families on arrival;
Events that are suitable for all ages;
From the smallest to the largest, rates to suit all sizes and all pockets;
Activities for children and adults that they can experience separately or together;
All shops and services within easy reach;
Professional services who go the extra mile for children.
Professionals in the accommodation, activity, and restaurant sectors undertake, alongside the communities who earn the label, to provide families with a special welcome.
In La Tranche sur Mer, 35 professionals have signed up to the scheme, and choosing one of the Family Plus-recommended professionals guarantees that your children will be well looked after and will enjoy special services and rates.
"Family Plus, the destination for kids and grown-ups" is the label that families can rely on for a successful stay!
THE "CYCLE FRIENDLY" LABEL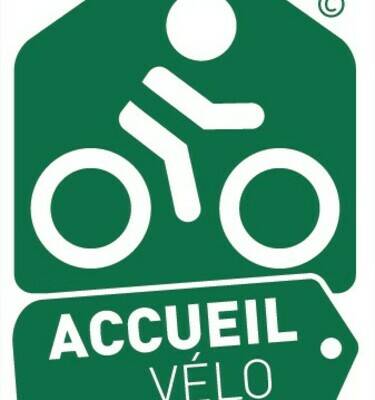 "Cycle Friendly" is a national scheme that aims to highlight providers of leisure and tourism activities that meet cycling tourists' needs and that are located close to a safe cycle route that is free from debris.
Ownership of the label, which was originally created by France's Centre region and its Regional Tourism Committee, is now shared between the Centre – Loire Valle Regional Tourism Committee and the France Vélo Tourisme association.
The label allows tourists, nomads, day trippers and locals to identify tourism professionals who offer a warm welcome and a range of services adapted to the needs of their customers on two wheels.
A Cycle Friendly establishment provides the following guarantees to biking tourists:
that it is less than 5km from a major cycle route;
that it has suitable hardware and equipment;
that it will warmly welcome its visitors on bikes with special attention;
that it offers services adapted to cyclists' needs.
In addition to the local Tourist Office, eight commercial providers of services and accommodation in La Tranche Sur Mer have so far earned this certification.
A Category I ranking and certified by AFNOR/Tourism quality seal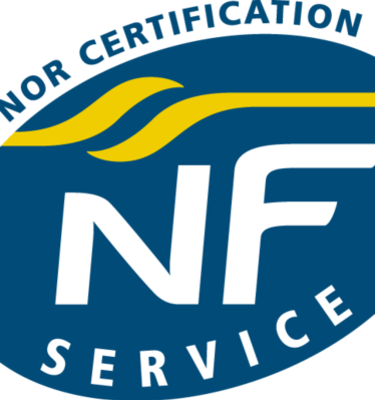 Providing a warm welcome to visitors and ensuring that guests are satisfied with their final destinations are at the heart of the Tourist Office's activities. That's why the Office has actively been providing high-quality, professional services for several years.
After being certified by NF-Services in July 2013 and by being awarded the Tourism Quality Seal, the La Tranche sur Mer Tourist Office was given a further boost in October 2013 when the local Prefecture awarded it Category I status for a five-year period. Currently, only the Tourist Offices of La Tranche sur Mer, Les Sables d'Olonne and Saint Jean de Monts can boast this distinction in the entire département.
Category I status is awarded to recognise excellence in the scale used to rank France's Tourist Offices, and is awarded to organisations that have an entrepreneurial structure and approach, with a strong and capable team that aims to bring together local tourism professionals to grow the tourist economy and expand the area's geographic reach.
La Tranche sur Mer naturally attracts significant numbers of tourists from France and beyond, and the multi-lingual team at the Tourist Office is led by its manager, with a team of specialist employees who report to her.
She has implemented a policy of targeted promotions and communications, and has increased the use of new information and communications technologies via mobile apps and social networking in order to respond more effectively to the needs of an increasingly sophisticated customer base.
The Tourist Office also has a range of tools at its disposal to listen to its customers, to ensure continuous improvement in the quality of the services that it provides, along with those of its partners. This Category I ranking allows it to reaffirm its role in bringing together local professionals with the common purpose of growing and developing the local tourist industry.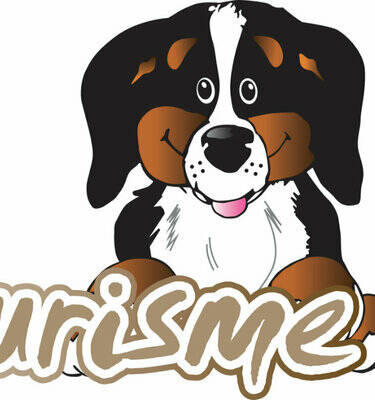 The friendly and original yet timeless concept of Petourism was first put forward by the Tourist Office in Troyes back in July 2007, while the Tourist Office of La Tranche Sur Mer joined the Petourism Club in January 2016.
The concept is aimed at pet owners, particularly dog lovers. Tourists and their four-legged friends are therefore guaranteed not only to receive a warm welcome on the premises of the Tourist Office itself, but also to be provided with information about all the holiday options that the town has to offer.
This concept also provides an opportunity to raise awareness of an opportunity for tourists and local residents to live together in harmony, particularly in terms of ensuring a clean urban environment.
What does that mean for the Tourist Office?
A special welcome for our four-legged friends, with a water bowl on hand;
A welcome pack will be given to visitors, featuring our "Petourism" leaflet;
The guide contains ideas for activities, accommodations, and restaurants, as well as practical hints and tips.
The European Blue Flag Award
The Blue Flag is a label with a great deal of significance for the tourist industry, signifying exemplary environmental standards – and one that has graced the beaches of La Tranche sur Mer since its inception in 1985.
Created by the French office of the Foundation for Environmental Education in Europe in 1985, the Blue Flag is awarded yearly to those coastal resorts that follow an ongoing policy of sustainable tourism and development.
With a presence that now covers 48 countries and every single continent, the Blue Flag has become an acknowledged standard in the fields of tourism, environmentalism and sustainable development.
Visiting a Blue Flag beach means choosing a site that is equipped to minimise the impact of its tourist visitors. Recycling bins are available to capture the value of waste, and the presence of toilet facilities helps to ensure the water quality. Safe, accessible bathing facilities are also taken into account, as is the standard of information on water quality and local flora and fauna. Communities that earn the label organise activities throughout the year, but especially in the summer season, to raise awareness of all kinds of environmental issues.
Addressing water quality issues for bathers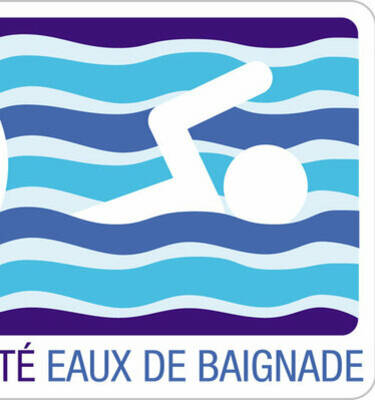 The "Water Quality for Bathers" initiative ensures high quality standards for bathing water, day in, day out, both at the surface and in the depths.
La Tranche sur Mer was the first community in the Vendée to obtain the standard, which it achieved in 2015.
The purpose of the scheme is to draw attention to, and to encourage the rapid implementation of a bathing water quality management system and to ensure that the obligations imposed by the new European Directive are achieved.
This represents a set of criteria that are more rigorous than the current Blue Flag.
Ongoing water quality monitoring throughout the bathing season, with regular samples being taken;
A commitment to notify the public of any problems;
Identification of all potential pollution sources with an early-warning system in place through regular measurements.
Welcome, c'est beau ici !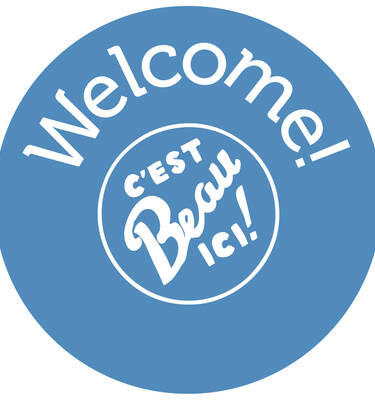 A warm welcome wherever you are in Pays de la Loire: It's lovely here!
Pays de la Loire offers a special welcome to English-speaking tourists. Wherever you see the "C'est Beau Ici" sign, pop in and say "bonjour" to the team in the local tourist office or at the hotel reception desk.

You'll find friendly faces, waiting to share their passion for the area and to give you all the advice you need to make your holiday a real success. They will speak to you in English, give you information in English and even help you with problems that are not necessarily related to tourism like your health, your car and communicating in French!
Just look for this logo and you're sure to receive the warmest welcome!